So nice when people you admire are recognized; so hard to know who to hope wins when friends are in the competition. Below are several people I count as friends, some closer than others. I want to recognize them for their accomplishment.
Congratulations to all the winners, but especially to my good friends Jacquie Rogers and Susan Horsnell, and my online friends Peggy L. Henderson and Lorrie Farrelly--as well as to all the other finalists.
The LARAMIE Awards Writing Competition for Western Fiction – Official 2014 FINALISTS List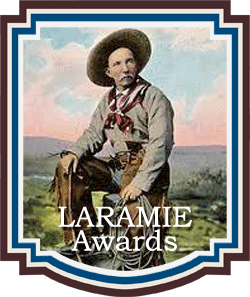 The Laramie Awards recognizes emerging new talent and outstanding works in the genre of Western, Civil War, Prairie, and Pioneer Fiction Novels. The Laramie Awards is a division of the Chanticleer Awards International Writing Competitions.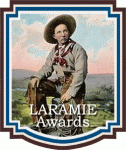 We are pleased to announce the Laramie Awards Official Finalists List for 2014 Entries, otherwise known as the "Short List." The Official Finalists Listing is comprised of entries that have passed the first three rounds of judging from the entire field of entrants. To pass the first three rounds of judging, more than sixty pages of the works below have been read and have deemed worthy by the CBR judges of continuing in competition for the LARAMIE FIRST IN CATEGORY positions and their prize packages.
Congratulations to the LARAMIE AWARDS FINALISTS:
Jacqui Nelson for Between Heaven and Hell
Althea Williams for Walls for the Wind
Juliette Douglas for Freckled Venom Copperhead
Jared McVay the Author for Not on My Mountain
Jacquie Rogers for Much Ado About Miners
Ken Farmer and Buck Stienke for Hell Hole and Nations
Lorrie Farrelly for Terms of Surrender
Peggy L. Henderson for Come Home to Me
Tammy Hinton for Unbridled and Retribution
Susan Horsnell for Capturing Charlie
Robert M. Fells for The Parson of Styx Crossing
Elizabeth Ward for Wolf Eye's Silence
Graham J Flowers for Shadow Trails
Theo Czuk for Heart Scarred
Michael J Roueche for A River Divides
Joe Corso for The Adventures of Lone Jack Kid
Linell Jeppsen for Deadman's Lament
Christi Corbett for Along the Way Home
Kristen Lynch for Silver
Paul C Breslin for Our Daily Bread
Good luck to all the Laramie Awards Finalists who made the Short List as they compete for the First In Category Positions!


More than $30,000 dollars in cash and prizes will be awarded to Chanticleer International Blue Ribbon Awards Winners annually.

The Laramie Awards for Western Fiction has ten categories to compete in for First Place Category Positions.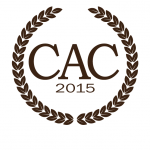 The Laramie First in Category award winners will compete for the Laramie Grand Prize Award for Best Western Book 2014. Grand Prize winners, blue ribbons, and prizes will be announced and awarded on September 29th at the Chanticleer Authors Conference and Awards Gala, Bellingham, Wash.
The First In Category award winners will receive an award package including a complimentary book review, digital award badges, shelf talkers, book stickers, and more.

Last year's award winners and this year's Laramie finalists will be recognized at the Historical Novel Society's 2015 Conference in Denver, Colorado that will take place on June 27, 2015.