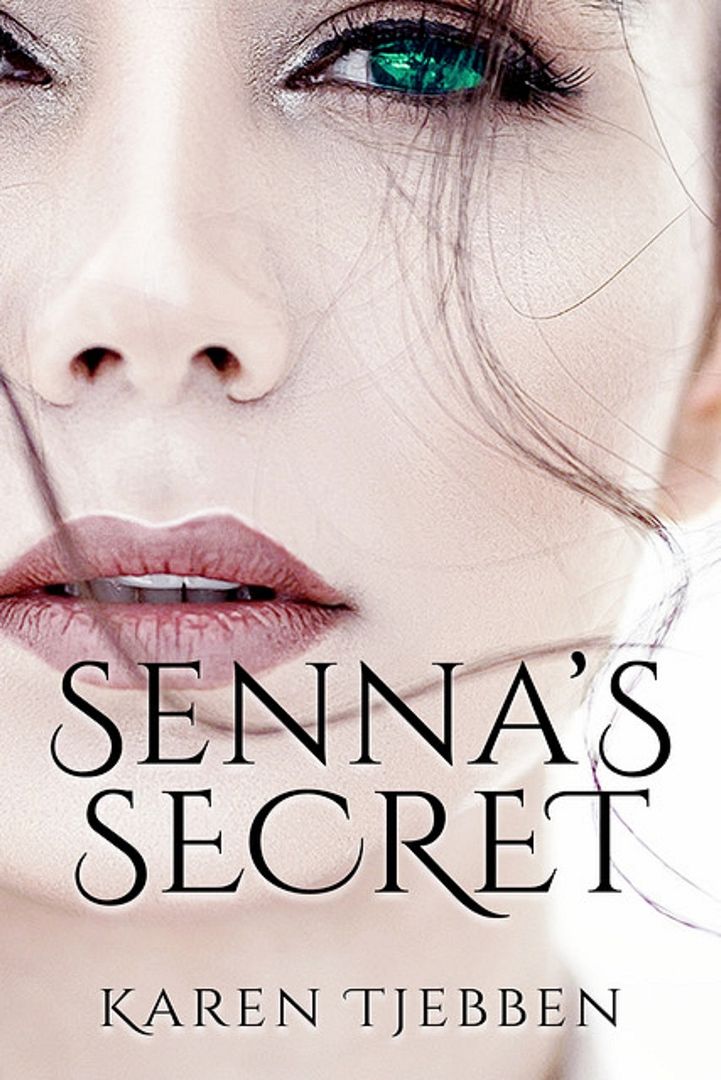 Senna's Secret
The Flowers of Avenel Book 3
By
Karen Tjebben
Contemporary Romance
Date Published:

October 12, 2019
Senna Lang knew that fairy tales didn't come true. There was no prince desperately searching for her to rescue her from the humdrum monotony of life. And whenever her heart dared to hope that there was, she'd shut down that line of thought because it led to the dull, persistent pain centered in her heart. Most of the time she could ignore the ache, but sometimes she couldn't help but wonder what her life could have been if she hadn't screwed everything up with Josh ten years ago. Would they be living in a two-story bungalow with water views and wrap around porches on the idyllic town of Avenel? Would they have a couple of kids and a rambunctious but friendly dog?
Regardless of her hopes or fears, returning to Avenel would thrust her into Josh's realm. He was her first, and she still wasn't over him. Even though he didn't know it, she carried a secret from their past that could change their lives forever.
Josh Turner couldn't believe his eyes. He'd heard Senna was coming back, but he hadn't known when. But when their paths crossed, the curves of her body took him on a slow trip through memory lane. She'd been his first love and his first heartbreak. After high school, she'd ghosted him and cut him out of her life as if he was a cancerous tumor to be tossed aside. He'd been heartbroken and angry, but as the years passed, his anger cooled to indifference, but being in her presence again unleashed a swell of emotions that he hadn't expected. All their 'firsts' crashed through him like a tsunami and destroyed the barriers he'd erected around his heart. He'd thought he was over her. He wasn't.
Everyone has secrets, but some secrets are too heavy to bear alone. Those need to be shared.
Coming to the end of an aisle, she made the turn too quickly and the front of her cart clanked into the cart of another shopper headed her way. She startled as the carts hit. The impact reverberated up her arms. She grit her teeth in automatic response to the discomfort. Embarrassed, her gaze darted to the driver of the other cart as she tugged out her earbuds.
Josh Turner.
Her world slowed and time stopped. She recognized the man's face instantly even though it had been a decade since she'd seen him. Where his face had been smooth and unlined in high school, fine wrinkles now etched the area near his eyes as he smiled. And god, his smile turned her knees to jelly. She clutched the push bar of the grocery cart and tried to get her breathing under control.
She wasn't ready to see him yet. She'd put zero effort into her looks before leaving the house.
Swallowing hard, she began, "Hey, Josh. It's good to see you." That was about all she could get out as her eyes took in his form. His six-foot stature had muscled up in his adult years. As a teen, he'd always been tall and lanky, but now he had the body of a man who could handle hard work. His skin was nicely bronzed, a common side-effect of living at the beach. His arms were defined and muscled too. Just resting an arm on the cart had one bicep on display as it propped up his weight. Firm calves and strong thighs made her mouth go dry. She knew he had a job that required physical labor. From the looks of his body, he had to be good at his job.
Damn, the boy had definitely grown into a man.
She wanted to run her hands through his wavy hair to see if it was as soft as it had been in high school. His sun-bleached, golden-brown tresses were just long enough on the sides to show the waves that transitioned to curls around his collar. And those hazel eyes of his were roving over her body, assessing how she'd changed over the past decade.
Her eyelashes fluttered as she organized her thoughts. This was terrible. A nightmare.
She knew their paths would cross eventually. She just hadn't expected it to be today. Her hair was a mess, and she hadn't even brushed her teeth.
God, she couldn't believe that this was how she looked for their first meeting, or more accurately, their first run-in. She wanted to disappear behind the mountain of soda boxes in the middle of the aisle.
Josh couldn't believe his eyes. He'd heard she was coming back, but he hadn't known when. And here she was. Her honey-blonde hair was piled into a bun with random strands sticking out in all directions. The curves of her body took him on a slow trip through memory lane. She'd been his first. They'd explored each other's bodies as seniors in high school. Damn, he'd worshipped her back then, the soft give of her breasts and the immense pleasure as she toyed with his cock had consumed him.
Now they were adults. Her breasts were fuller than they'd been in high school. Her once perky breasts were cradled in her tight tank top and considerable cleavage peeked out. They'd easily fill his hands now. Her waist narrowed, but then her hips flared out, almost screaming that their role was to give him something to hold onto while they made love. And the tight little yoga shorts molded to the curves of her ass. Damn, his dick had a great memory and perked up at the sight of her.
"Hi, Senna," he began. "I heard you were coming back to the island. It's good to see you." Things had ended abruptly between them after graduation. He didn't know what had happened, but she'd suddenly cut him off. He'd reached out to her, but she didn't return his calls or texts.
Her avoidance and indifference towards him had messed with his head and gave him a general distrust of women. She'd taught him that things could be wonderful one day and hell the next. It had taken him years to realize that not every woman was a selfish siren who would toss him aside when she was finished with him. After a few months of silence, he acknowledged her total rejection and left her alone. He'd finally decided to save face and pretend she didn't exist.
It was no surprise that things felt awkward now. At the time, he figured she'd moved on from him and found another guy in California. Her silence had angered him. The powerlessness to get her to acknowledge him through text or phone call had damaged him to the core. He'd debated flying out to California and confronting her, but he'd decided to avoid that humiliation. She didn't want him, and he wasn't going to beg.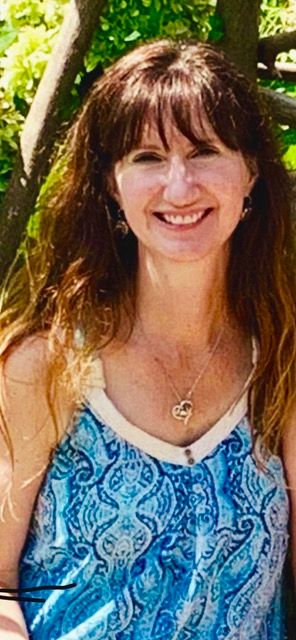 Karen Tjebben

lives in central North Carolina with her wonderful husband and twin daughters. She loves traveling the world. Whether it's to the heights of Yosemite, the white sands of the Caribbean, or even Down Under, she's always ready to pack a bag in search of inspiration. She enjoys creating worlds filled with unique characters that will delight and raise goose bumps on her readers.