Don't miss the Rafflecopter giveaway at the end of the post!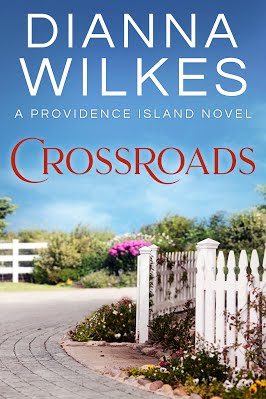 CROSSROADS
By
Diana Wilkes
Mystery Romance
Date Published: October 21, 2020
Publisher: RedBird Books
He's tired of running. She's looking for an escape. Can they find a home together?
Joshua Canfield spent the last year hiding from killers. He's done things he can never confess, especially not to the loved ones he was protecting. All he wants now is to reunite with his family and live a peaceful life.
Lila Grainger has one goal in life. To earn enough money to leave Providence Island and a family with no regard for the law far behind. She never expected to meet someone like Joshua. He's the finest man she's ever known, and he sees her as a woman, not as a Grainger. But she can't expect him to leave his family to follow her.
Neither of them knows that a new threat lingers on Providence Island. One that puts Lila in danger and could expose Joshua's past.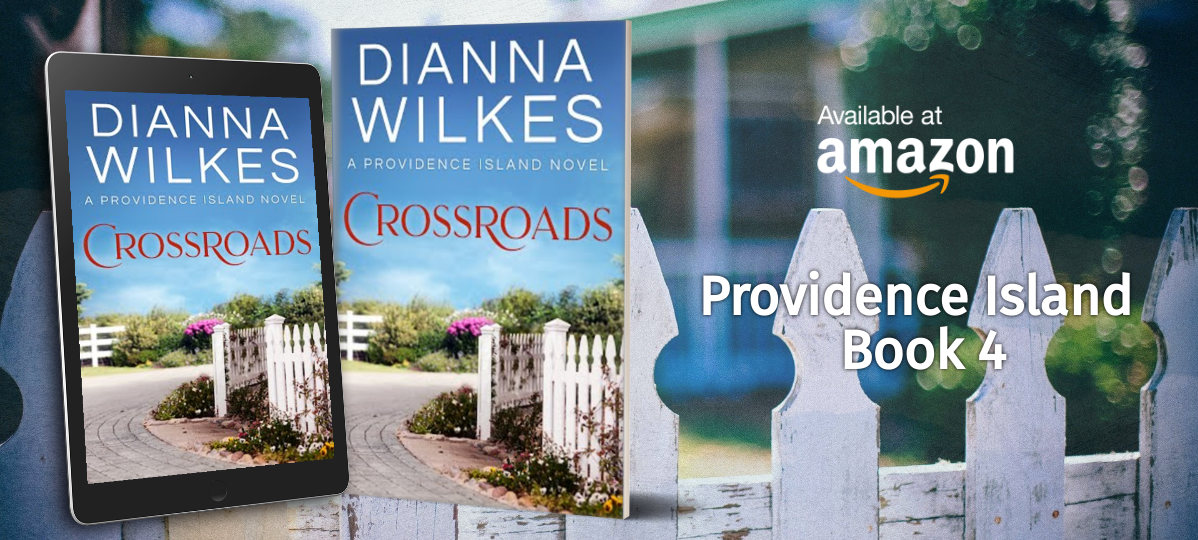 Excerpt
The drive from the Canfield house to Stacy's apartment passed in silence with the exception of several generic comments about the wedding. She didn't seem mad. Hot or cold, Stacy wasn't one to conceal her emotions. Either way, Ben wasn't about to bring up the subject of Dana Canfield. What did prey on his mind was Canfield's comment about Stoddard making it to the ER still alive. The story was nonsense.
What concerned him was the reason the story had been told. Was it matter of a night-shift nurse wanting attention? Or was the aunt trying to seed doubts in Lila's mind about her new job? Using it as a ploy to get her unpaid helper to return home? Lila Grainger seemed like a good kid, which was probably the reason her useless family continued to take advantage of her. Canfield, whether he realized or not, was primed to ride to her rescue.
The Monday night trip he'd made to the Low Tide proved Lila was right about wanting out of that environment. Loose adherence to liquor laws, gambling in the back room, and multiple drug deals involving pot or pills. Plus a visit from Deputy Bret Madigan with a doofus named Jeffy, which could have meant "I have an eye on you" or "I'm here for my payoff." All that in the time Ben pretended to nurse a bottle of beer and lost a game of pool on purpose. He had no doubts Lila was an innocent to any of the illegal goings-on. She probably suspected laws were being broken, but was either too naïve or scared to look for hard proof.
Did Jennie Grainger have proof of illegal acts fifteen years ago? Was she a participant who'd skimmed enough money to attempt an ill-planned escape with her daughter? Or had she been another innocent caught in the crossfires of the Grainger clan?
Ben pulled into one of the empty parking spots outside Stacy's apartment building. He shifted the car into Park to the click of a seatbelt being released. "Do you still carry your taser?"
Stacy frowned. "Why would you ask that?"
"A bad feeling I have. Something's bound to break loose with that dead woman they found."
"You mean Lila's mother." Ben accepted the reproachful note in Stacy's tone as deserved.
"Yes, her mother."
"You think she's in danger?"
"Possibly. Maybe the killer thinks Lila heard or saw something that night or during the days before or after the murder. The way we're all being thrown together, I want to make sure you're protected."
"I have it right here." Stacy patted her purse. "Along with the handcuffs you gave me."
He ignored the scolding tone. This rebuke he didn't deserve. "I did ask what you wanted for your birthday."
She rolled her eyes at the teasing comment. "Not what I expected when I said something shiny to go around my wrist."
He stroked a finger over the diamond bracelet circling her wrist, recalling the look on her face when she searched deeper in the gift bag as he'd suggested. She'd thanked him in more ways than he'd expected as well, looking mighty fine in nothing but that bracelet.
About the Author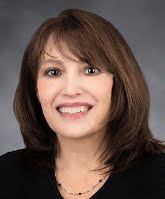 Dianna Wilkes is an award winning mystery romance author, known for the Providence Island mystery series.
Reading has always been an important part of her life. "I learned to read when I was four years old. Writing my own stories seemed a natural progression."
Dianna holds a B.A.in Visual Communication and a M.Ed.in Instructional Technology. She worked as an Education Consultant for a medical technology company before leaving the corporate world. Despite all that nerdy stuff, she loves creating stories of romance and mystery with touches of humor.
When she isn't writing, Dianna is deep in researching various branches and twigs on her family tree or fulfilling entries on her travel bucket list.
Contact Links
Twitter: @dwilkesauthor
Purchase Link
a Rafflecopter giveaway