Don't miss the Rafflecopter Giveaway at the end of this post!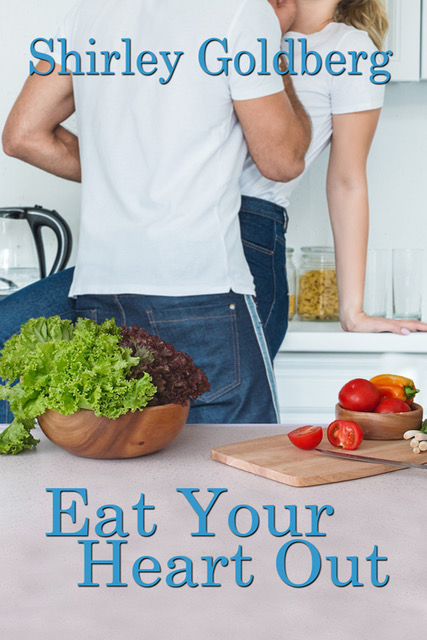 EAT YOUR HEART OUT
Starting Over Series, Book 2
By
Shirley Goldberg
Romantic Women's Fiction / Romcom / ChickLit
Date Published: March 17, 2021
Publisher: The Wild Rose Press
When a tyrant in stilettos replaces her beloved boss, and her ex snags her coveted job, teacher Dana Narvana discovers there are worse things than getting dumped on Facebook. Time for the BFF advice squad. Alex—hunky colleague, quipster, and cooking pal extraordinaire is Dana's staunchest ally. So what's with the smooching after hours? And why won't this grown man make up his mind?
Actor turned teacher Alex Bethany craves a family of his own. Newly hotified, he's now got the confidence to try online dating. Meanwhile he's sending Dana mixed messages in the kissing department. After a surprising event rocks his world, Alex panics, certain he's blown his chances with his special person.
Funny and bittersweet, Dana and Alex's story will have you rooting for them all the way to dessert.
About the Author
Shirley Goldberg is a writer, novelist, and former ESL and French teacher who's lived in Paris, Crete, and Casablanca. She writes about men and women of a certain age starting over. Her website http://midagedating.com offers a humorous look at living single and dating in mid life. Eat Your Heart Out is the second book in the series Starting Over. Middle Ageish, the first, is available now and Shirley's friends like to guess which stories in the book are true. Her characters believe you should never leave home without your sense of humor and Shirley agrees.
Contact Links
Purchase Link
a Rafflecopter giveaway