Don't forget to enter the giveaway at the bottom of the post!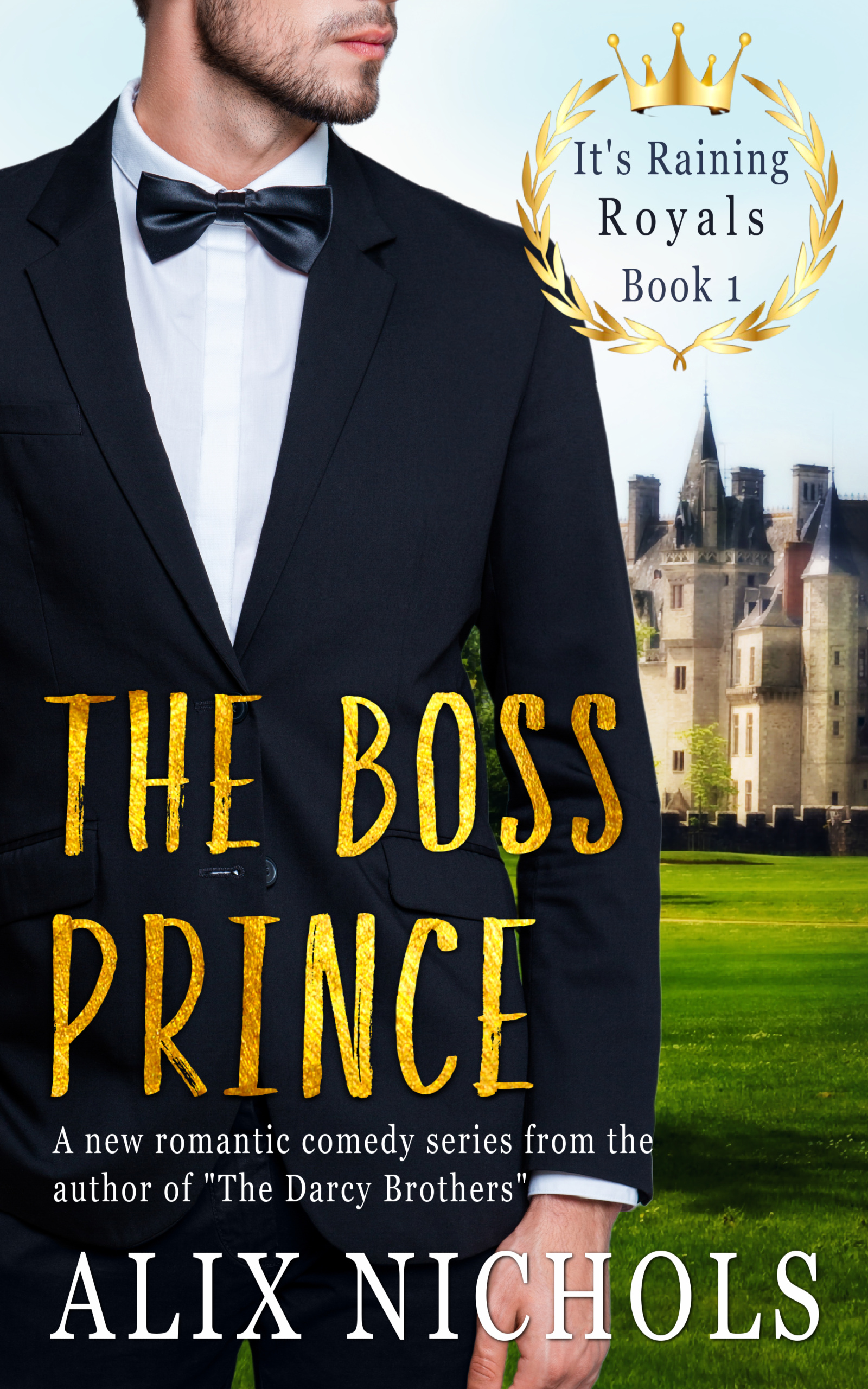 It's Raining Royals, Book 1
Romantic Comedy, Royal Romance, Romantic Suspense
Date Published: July 9, 2021
What if your boss was a prince?…
The week I got fired, I landed a government job in Paris.
Go, Lucie!
The bad news? My boss, Max Delaroche, looks like a remastered Greek god, as dazzling as the alarm in my head.
Whoop, whoop, whoop! Run while you can!
But the man intrigues me.
Wildly charismatic, he has no office savvy. He skips important staff meetings because they bore him to death. He won't even say where he's from!
Instead, he keeps staring at me like he's on a treasure hunt and I have the map.
Who is this guy, and what exactly does he do here?
Could he be an undercover cop investigating government agencies?
Haha. I'm très hilarious.
If a cop can afford bespoke suits, then I'm a princess.
You shall call me Your Royal Highness, Lucie la Magnifique!
Looking for a romantic comedy that's laugh-out-loud funny, steamy, and full of thrills? Look no further than The Boss Prince, book 1 in Alix Nichols's new IT'S RAINING ROYALS series!
Excerpt
She opens her reticule, whips out her smartphone, and pulls up what looks like a still frame from some CCTV footage.
To my quizzical look, she says, "Watch," and taps Play.
A young woman stalks out of an ugly concrete building, banging the door behind her. About twenty meters down the street, she halts, spins around and barrels back toward the building. Baying, "You, jerk! You, miserable nincompoop!" she kicks the graffitied wall. Way too hard, by the looks of it. With a grimace of pain distorting her reddened face, she grabs the foot that had connected with the wall and spends the next few seconds stroking it through the flimsy sneaker while jumping on her other foot.
"You think you hurt me?" she yells at the closed door, still wincing. "You think you broke my heart? I despise you!"
Whoever is inside doesn't respond in any audible or visible manner.
"I believed in you!" the woman shouts, letting go of her foot. "I thought you were a good person, a decent man. I thought you could handle criticism. But you're just another douchebag!"
Balling her hands into fists, she swings as if intending to punch the door, hesitates and glances at her knuckles. It's a low-res video but good enough to determine that it's a security door, steel most likely. In her place, I'd be having second thoughts about punching it, too.
"Grrr!" Shaking with frustration, she kicks the door instead.
Perhaps because she'd braced herself for impact, she seems to better control the resulting pain, which emboldens her to kick again, and again until she does it at an angle too awkward to keep her balance. She lands on her bum. Cursing, she gets up and gives the door a few more angry kicks.
The "douchebag" inside makes no perceptible move.
Despite the wild inappropriateness and the involuntarily comical effect of her public display, I find myself sympathizing with this crazy chick. Which is weird, because, having broken up with my fair share of ladies, I should relate more to the man she's besieging than to her. Yet, instead of cringing, I'm smiling at her spunk.
Also, I'm ogling her slender, perfectly proportioned figure that cancels out her ridiculous actions and dull outfit. Those lovely, firm tits give her worn, badly cut tee a shot at glory. As for that round high-perched ass, it lifts her trashy jeans all the way to the Cannes red carpet.
It's hard to make out the individual features of her face, but the overall form of her face framed by wavy glossy hair looks exceedingly pleasing.
About the Author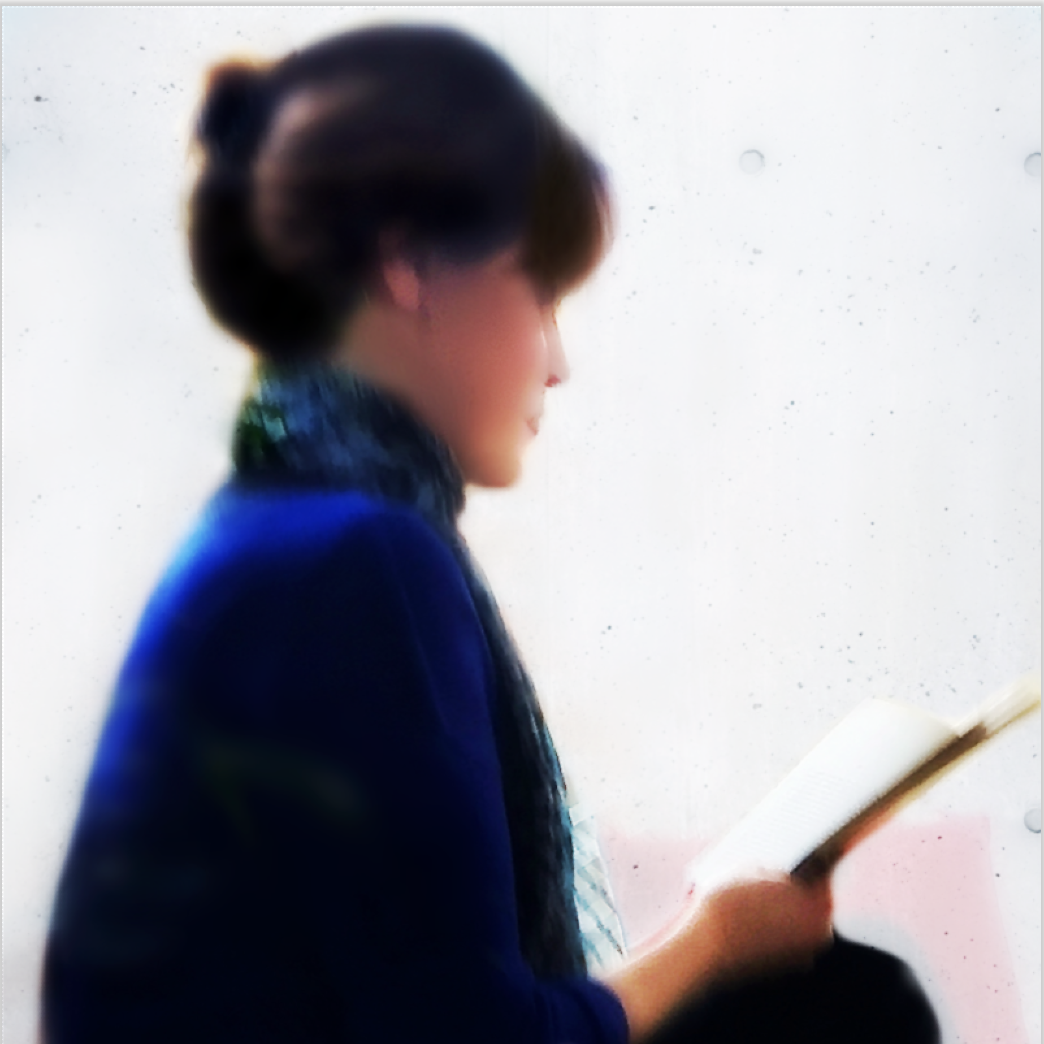 Alix Nichols is a caffeine addict, a fan of Mr. Darcy and an award-winning author. She pens sexy romantic comedies and sci-fi romances that "keep you hanging off the edge of your seat" (RT Book Reviews). At the age of six, she released her first book. It featured highly creative spelling on a dozen pages stitched together and bound in velvet paper. Decades later, she still writes. Her spelling has improved (somewhat). Currently she has one complete romance series "wide" and three in Kindle Unlimited. She lives in France with her family, including an almost-human dog.
**To read a rom-com and a sci-fi novelette FREE, visit: alixnichols.com/freebies (just copy and paste into your browser).**
Contact Links
Purchase Link
a Rafflecopter giveaway