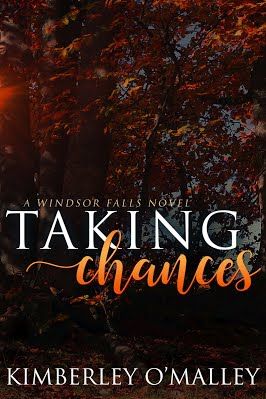 Date Published:
20 June, 2017
Publisher: Carolina Blue Publishing
Katie Fitzgerald learned the hard way about love. She vowed to never get involved with a doctor at work, and when she did, he broke her heart. Older and wiser, Katie is serious about never getting hurt again.
Dr. Flynn Reynolds, staff cardiologist at Windsor Falls Memorial, just might be the man to change her mind. Attraction explodes between the two from their very first meeting. But Katie is determined to protect her heart.
Will Flynn convince her to take another chance?
TAKING CHANCES
Excerpt:
Katie Fitzgerald cursed under her breath as she ran across the gravel parking area in heels. Never a good idea. The thought had no more entered her head when there was a sickening snap. She stumbled sideways as the ridiculously high heel of her right shoe fell to the ground. Katie lost her balance and was about to join her heel in the dirt and gravel. The items in her arms scattered everywhere. The string of inventive curses that followed colored the air around her.
Strong arms reached her, picking her up as though she weighed no more than a feather and placing her back on her feet. "I thought nice, Southern ladies didn't know words like that," came an amused drawl from behind her.
Kimberley O'Malley is a recent transplant to Charlotte, North Carolina from the frozen North. She is learning to say y'all but draws the line at sweet tea. Sarcasm is an art form in her world. When not writing, she is a full-time nurse and part-time soccer Mom, but not necessarily in that order. She shares her life with an amazing husband of more than twenty years, two teenagers, and one very sweet Shetland Sheepdog, Molly.
Facebook: Author Kimberley O'Malley
Instagram: kimberleyomalley67