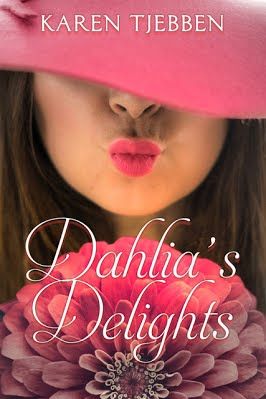 The Flowers of Avenel book 2
DAHLIA'S DELIGHTS
Date Published:
June 8, 2019
Dahlia Collins had sworn that she'd escape the sandy beaches of her little hometown of Avenel on The Hidden Banks Islands. She'd dreamt big for herself, craving the adventure and success that could only be found in a big city. But life in the big city turned tumultuous, and the overwhelming swells of betrayal and financial struggle carried her back home to Avenel. Taking over Dahlia's Delights Bakery should have been easy for her, except it wasn't. Someone was sabotaging her business. She prayed that with the help of a handsome police officer, she would save her bakery.
Mark Lane was a simple man with simple needs. He had his health and a successful career as the police lieutenant on a beautiful island off the coast of North Carolina. That was all he needed, or thought he needed, until he walked into Dahlia's Delights. When he saw her, his brain whirled with surprise. The young teen he'd last laid eyes on a decade ago was now a grown beauty. His heart double-tapped. His blood heated and strummed through his veins faster than normal. Gone was the girl he'd teased in his youth. Instead, an auburn-haired beauty with emerald eyes robbed him of rational thought.
When Dahlia shares her concerns about the bakery with Mark, and he promises to help her, all the feelings she'd had for him rushed through her again. Her heart palpitated, desire cloaked her, and she was thirteen again. Falling in love with him would be so easy. Hell, she was already halfway there.
As Mark stepped towards the counter, his brain whirled with surprise. Why he was surprised he wasn't sure. He'd walked into Dahlia's Delights, so it made sense to see Dahlia in her store. Maybe the surprise was his body's reaction to her. His heart double-tapped, and his blood coursed quickly through his veins.
She'd grown up.
The little girl he'd teased in his youth was gone, and an attractive woman stood in her place. There was no denying the beauty before him was Dahlia. Her auburn hair was piled in a messy bun atop her head. A few stray wisps had slipped out of place and framed her creamy, pale skin. And those emerald eyes robbed him of rational thought.
Licking her lips, she tried to get moisture back into her mouth so she could speak. "Mark Lang?" she managed. "Wow, it's been forever." And just like that, her crush was back. Her pulse picked up speed, nerves danced a staccato in her belly, and a flash of heat swept over her.
His lips slid into a smile as he stepped up to the counter. "Dahlia Collins."
The smooth, drawn-out sound of her name falling from his lips sent a wave of goose bumps over her. She prayed that he'd say something else, just so she could revel in the deep timbre of his voice.
"I heard you were back," he continued. "I'd ask what you've been up to, but it's obvious that you're following in your parent's footsteps."
"Yes, yes," she tilted her head in reply and did her best to control her racing heart. "The oven mitt didn't fall far from the oven." God, had she literally said that?
He breathed out a laugh and appreciated the pink flush that washed over her face. "I guess not. You're working for your parents."
"No," she stated adamantly. "I bought the business. It's mine now." Hers to flourish or destroy. And why it mattered to her that he knew she owned it she didn't know.
That's not true. She did know. She wasn't an awkward teen anymore. She wanted him to see her as a successful business woman. Someone with confidence and abilities that set her apart from the rest of her peers.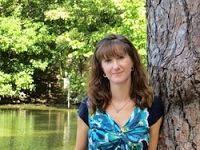 Karen Tjebben

lives in central North Carolina with her wonderful husband, twin daughters, two hamsters, four guinea pigs, an axolotl, and a school of various fish. When her girls left for kindergarten, Karen discovered that she needed to fill her days with something, and that was the beginning of her writing career. She loves to create worlds filled with unique characters that will delight and raise goose bumps on her readers. In her free time, she enjoys traveling with her husband and seeing the world through her daughters' eyes.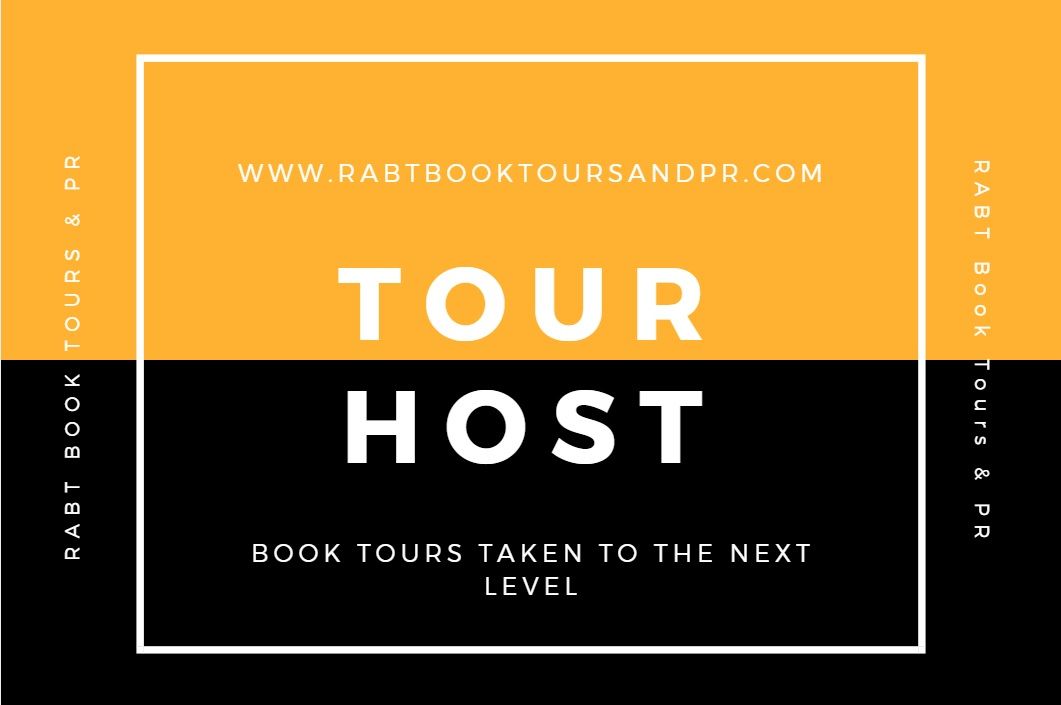 AND
Don't miss the Rafflecopter giveaway at the end of this post!

Western Song
Genre: Contemporary Western Romance
Readers' Favorite Book Award Winner Bronze 2018
Contemporary Western Love Story about a bull riding rancher and his deceased best
buddy's Thai immigrant mail order bride. As she discovers the power
of freedom, he discovers he's lost his heart.
When Weston Beaudurant's buddy, rodeo clown Cody Goode is killed in a
rodeo accident -- gored by the maniacal bull Baby Face that Weston is
riding, Weston is consumed with guilt. The day after the accident,
while going through Cod's papers, lawyer Wynona Vasquez discovers
that he had been secretly engaged to a Thai immigrant who is arriving
by train that evening.
Elected by unanimous decision to be the welcoming committee, Weston arrives
at the train station prepared for anything but the lovely forlorn
creature he finds waiting in the rain. Though appearing waif-like,
Song Phan-Rang is anything but fragile. Her mettle quickly rises to
the surface in her determination to remain in Y-oh-ming.
Forced
together by their circumstances, Weston and Song are explosive. Used
to solitude, Weston is driven crazy by the obliging Song. But as Song
shows her prowess not only as a housekeeper and cook, but as a rider
and rancher as well, Weston discovers that against his best efforts
(and damned if he'll ever admit it) -- he's falling in love.
By the time they bedded the horses at the corral, Song was shivering uncontrollably. The last half mile walk to the ranch house felt more like ten. He'd wrapped her in some blankets from the bunk house, but nothing was penetrating; she was chilled to the bone.
At the Snowy Moon ranch house, Weston helped her inside to the Great Room, settling her on the long leather couch. He laid a fire, and once lit, its warmth filled the room. He gathered the throw blankets that were tossed about the room and towels from the side bathroom.
"We have to get you out of your wet clothes," he told her. Kneeling before her, he gently removed the blankets and his sheepskin jacket. She was still shivering so hard her teeth were chattering.
"Okay, huh?" He slipped her sweatshirt off over her head. "Maybe okay for a penguin." She smiled, though her smile jumped crookedly with the clattering of her teeth. "That was pretty crazy. What you did."
"During the war, My Uncle Thieu lost everything in Vietnam. He had to sell his farm and move away. Thieu, my grandmother Hai Yen. He made some money on that sale, but did not make what it was worth because the people who bought his farm knew they could cheat him. When he got to Thailand, everybody had to work very hard to build everything up again. But especially Hai Yen because Thieu always told her it was her fault they had to leave."
Weston took hold of her delicate hands, grasping them between his own and gently rubbing them to warm them. "Why?"
"My mother was nguoi My con gai, half white; she was the daughter of Hai Yen and an American soldier."
"What did that have to do with having to leave?"
"Nothing. It was the war that drove them out. But Thieu used the birth of my mother to demean and shame my grandmother. He was a very shrewd man. Because of her shame, my grandmother could not work hard enough for Thieu."
"Oh, yes. From the time I was very small. Thieu taught me everything about farming. This is where I learned, for example, that each thing, every animal is very, very precious."
Weston picked up a towel and began drying her hair. "You're still shivering."
"It is nothing. It will stop soon."
He rose, walked to the bar and poured some Turkey 101. He brought the glass back and handed it to her. "Remember, sip slowly."
She took the glass and sipped. "It is much better the second time."
"Don't you go gettin' too used to that stuff." He sat back down next to her. "That soldier…your…grandfather….he was from here."
"That was the name I saw. Gustafson. Homer Gustafson."
Suddenly, her eyes filled with tears. "I do not know…if he even is still alive…my grandmother is no longer living….and if he is…if he would have any desire to see me…"

For a limited time, you can get the Tales From the Big Country Anthology
for only 99cents!!

Tales from the Big Country is a wild west thrill ride with 13 full length
Western stories brought to you by USA Today, Wall Street Journal and
Amazon best-selling authors!
**Only .99 cents!!**
Leigh Podgorski's

stage plays have been produced in Los Angeles, New York
City and regionally. She had the privilege of interviewing Dr.
Elisabeth Kubler-Ross for her one-act play Windstorm, which was
presented as part of the annual festival CelebrateWomen that Leigh
also co-produced. We Are Still Here, the story of Cahuilla Indian
elder Katherine Siva Saubel, was premiered at the Gene Autry Western
Heritage Museum as part of CelebrateWomen 2000. The play has been
presented throughout Southern California at college campuses,
Universities, and Indian Reservations and Casinos.
In
addition to her plays, Leigh has penned several original
award-winning screenplays and several of her monologues have been
published through Meriwether Publishing, Ltd..
Leigh produced her first documentary, We Are Still Here, based on the play
in 2007, which she also wrote and directed. The film has screened at
the American Indian Film Festival, Sherman Indian Film Festival, Cal
State San Marcos Native American Film Festival, and the Talking Stick Film Festival.
Follow the tour HERE
for exclusive excerpts, guest posts and a giveaway!