Don't miss the Rafflecopter Giveaway at the end of the post!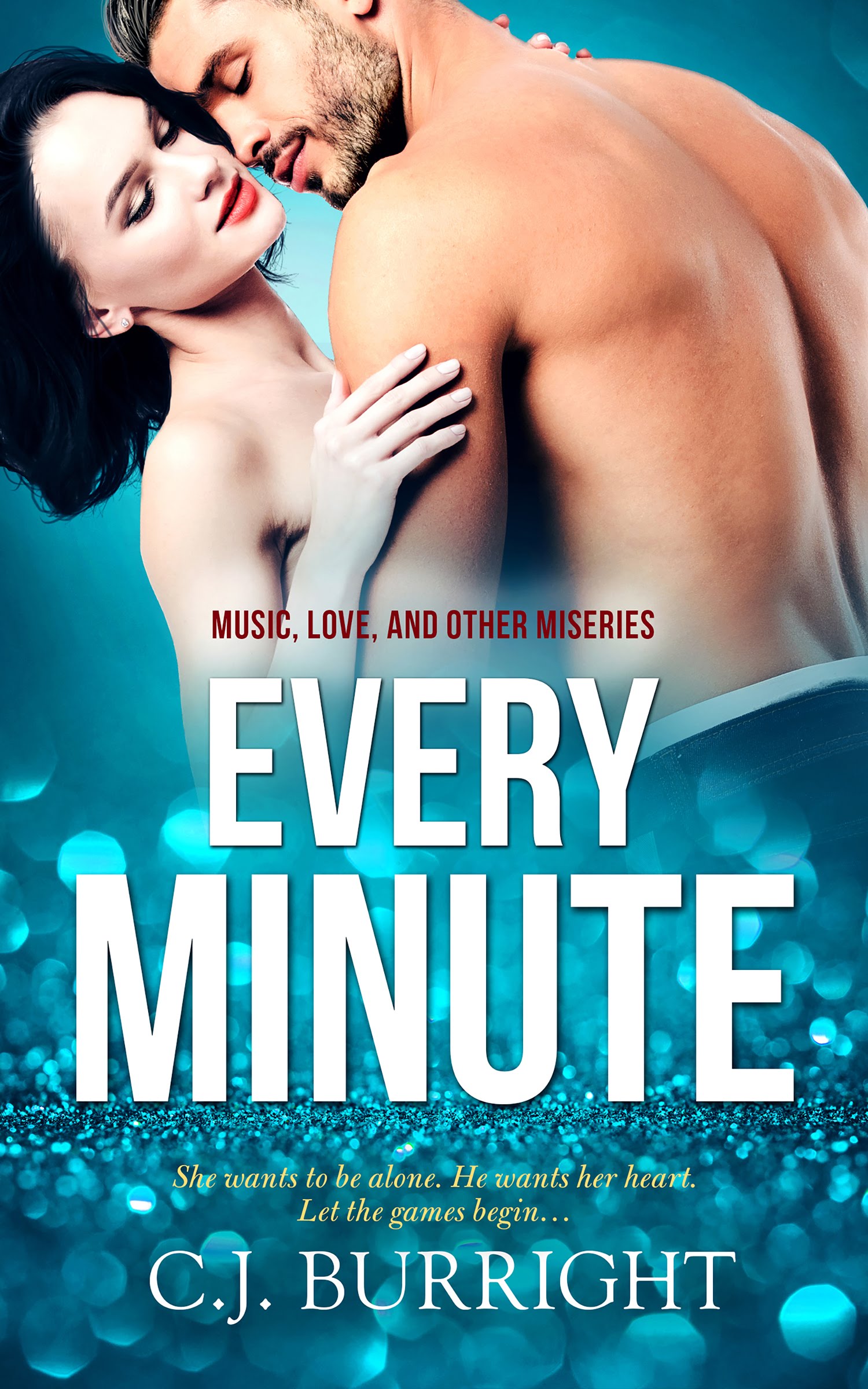 Every Minute
By
C.J. Burright
Book 1 of Music, Love and Other Miseries
Publisher: Totally Bound Publishing
Introverted teacher versus unstoppable violinist. She wants to be alone. He wants her heart. Let the games begin…
After the unexpected death of her musician brother, third-grade teacher Adara buries her grief, avoids all music and vows to exist without attachments. Social solitude works perfectly…until she's forced to share her classroom with the new music mentor, a man who rattles her carefully constructed cage and sparks emotions she prefers to keep chained.
Always up for a challenge, violinist Garret is a master of patience and persistence, and the minute he meets Adara, he knows what he wants. Her sharp humor and haunted eyes inspire him in a way he's never felt before. He makes it his mission to chip through her shields and breathe her back to life—no matter how hard she resists.
Even as Adara struggles to keep Garret at a distance with each clash of wills, each smile he coaxes, each kiss he steals, her resistance crumbles. But when the past catches up with them both, they will discover that some promises are meant to be broken…and others are worth risking everything for.
Garret made things so easy, so simple, as if it were completely natural for a girl to break down at a community college music concert. As if it were completely normal to be disconnected. As if it were completely rational to surround herself in silence. She lifted onto tiptoes and pressed her lips to his, light as rain, a thank you for accepting her as is, for not asking for more than she could give.
He slipped his fingers into her hair and grasped her head, keeping her mouth on his. He curled his other hand around the small of her back and pulled her close, snug against his heat. Soft, seductively, his lips brushed hers and the world around them dimmed.
Adara leaned into his solid strength and fisted his shirt with both hands, everything inside her awake and alive. So much for keeping things out of emotional range. Right here, with him, there were no memories, no grief, no fear—only a mesmerizing man who banished her resolve and anchored her firmly in the here and now. She didn't want him to let go, didn't want to fade back into the silence.
C.J Burright

is a native Oregonian and refuses to leave. A member of Romance Writers of America and the Fantasy, Futuristic & Paranormal special interest chapter, while she has worked for years in a law office, she chooses to avoid writing legal thrillers (for now) and instead invades the world of paranormal romance, fantasy, and contemporary romance. C.J. also has her 4th Dan Black Belt in Tae Kwon Do and believes a story isn't complete without at least one fight scene. Her meager spare time is spent working out, refueling with mochas, gardening, gorging on Assassin's Creed, and rooting on the Seattle Mariners…always with music. She shares life with her husband, daughter, and a devoted cat herd.