Don't forget the Rafflecopter giveaway at the end of the post!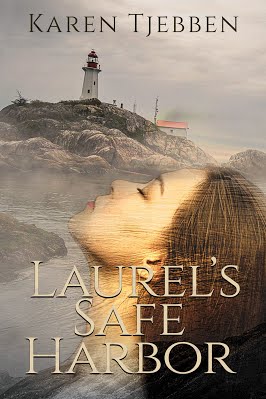 Laurel's Safe Harbor
The Flowers of Avenel Book 4
By
Karen Tjebben
Contemporary Romance
Date Published:

March 20, 2020
Five years ago, April Copeland died so that Laurel Hansen could be born. Escaping from the Callahan brothers hadn't been easy, but she did it for her unborn daughter, Kara. Now, living in the quiet beach town of Avenel, Laurel feels safe. She's built a life for herself and Kara. She may even open her heart to a man again, but feeling safe and being safe are two very different things.
Dalton Motley is the kind of guy ladies throw themselves at, which makes Laurel's disinterest in him more attractive. They'd met once. He'd even been a sort of knight in shining armor to her. So, when she doesn't recall his name, a seed of disappointment wriggles into his soul, but it's not there for long. Her delightful laugh thrums gently over his heart and snatches the disappointment before it can take root. Between the joy in her eyes and the feminine timbre of her voice, he's a goner. It didn't matter that she didn't recall his name. He was going to break down the walls she'd built around her heart.
Liam Callahan is an alpha-male who demands respect wherever he goes. He runs two successful businesses: one legal, the other not. During a trip down the coast, Fate smiles upon him. In an accidental meeting, he brushes hands with a young woman. When their gazes connect, her eyes grow big with revulsion. A hint of recognition blooms in Liam's memory. The tone and cadence of her words spoken in fear make his heart beat a little faster. Was she the one who got away?
"What do you think?" Dalton asked.
She cleared her throat. "I'm sorry." She shook her head in embarrassment. "What did you ask me?"
Dalton didn't like the way tension wrinkled the skinned around her eyes or how she tightened her lips. "What's wrong?" he asked.
She shook her head and uttered a weak, "Nothing."
"I don't buy that. Really, what's wrong?" He rubbed his hands up and down her arms. "You can trust me."
His words tugged at her heart. He wanted her to trust him, and from the way he kissed her, with such passion and gentleness, she knew that she could. How she felt that so confidently and so quickly should scare her. She'd trusted Rory and Liam. She'd closed her eyes to the red flags popping up around the Callahan brothers, but she couldn't find a single yellow flag waving around Dalton.
Could she trust him? Her heart pounded a resounding yes, and surprisingly, her brain acknowledged the truth. If she ever wanted something real with a man, she'd have to share her past.
"There's someone from my past that I said goodbye to years ago. I didn't think our paths would ever cross again." She'd prayed that their paths would never cross, that she could live a normal existence without the fear of the brothers entering her life.
She gave a noncommittal shrug of a shoulder. "I saw someone today that reminded me of him. That's all." And that was all she was telling Dalton. No way would she get into the truth of who the Callahan brothers were. What they did for a living. The kind of men she was hiding from.
The Nurtured Lure of Romantic Suspense Novels
by Karen Tjebben
The love of literature is built in children's early years. As toddlers, children pour over the pages, admiring pictures that capture their attention and ignite their imaginations. As children grow into adolescence, books are an easy way to build connections from one world or time to another. The magical pages transport children to different times and cultures. They get to swim with mermaids or travel through rough waters in rickety boats with explorers. There is no limit to the adventures children can enjoy through books.
And who doesn't like a little romance? Without realizing it, our culture has provided literature with hints of romance to young children for centuries. Some of the timeless classics woo young girls with the delights of love and protection. As a child, what are some of your favorite stories? Cinderella, Beauty and the Beast, or The Princess Bride? The underlying current of friendship and love cannot be denied, no matter how innocent and subtle. And you cannot forget the amazing effect Disney has on children. Disney is just now creating stronger, independent female characters who don't wait to be rescued, but who slay their own villains and overcome their challenges.
Parents have used literature sprinkled with fear to teach their children about the dangers in the world around us. The Brothers Grimm wrote classics so troubling that they have been altered to soften the horror for children and lessen the nightmares that surely result. Hansel and Gretel, Rapunzel, and Little Red Riding Hood taught the dangers of trusting strangers and making bad decisions. And for adolescents, the riveting true events portrayed in Number the Stars and Stella by Starlight frighten and inform young adolescents of the true evils that lurk around them. There's an excitement and rush of adrenaline that suspense or horror books provide to the thrill seekers.
It's no surprise that the romance genre is a billion-dollar industry. People have been conditioned to love happy endings and the occasional fright. So, the blending of romance with suspense delivers an incredible pull that keeps readers turning the pages long after lights out.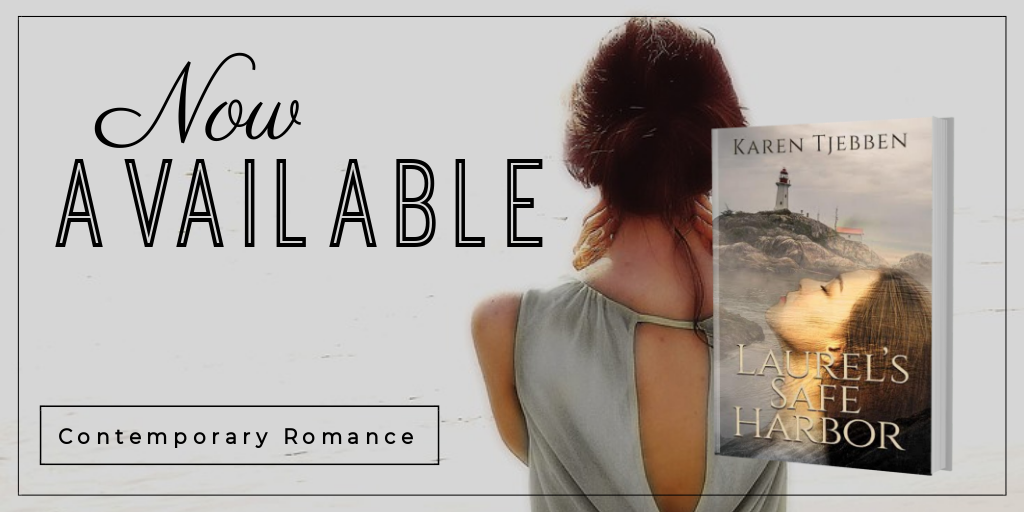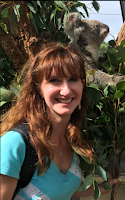 Karen Tjebben
lives in central North Carolina with her wonderful husband and twin daughters. She loves traveling the world. Whether it's to the heights of Yosemite, the white sands of the Caribbean, or even Down Under, she's always ready to pack a bag in search of inspiration. She enjoys creating worlds filled with unique characters that will delight and raise goose bumps on her readers.