Don't miss the Rafflecopter at the end of the post!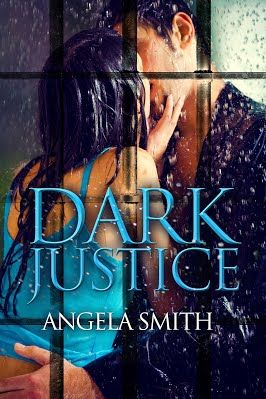 DARK JUSTICE

by
Angela Smith

Romantic Suspense / Contemporary Romance
Date Published: September 17, 2019
She's in love with her sister's killer...
Lauren has loved Luke since first grade. They planned to marry—until he murdered her sister. The moment he was sentenced to prison, Lauren fled with her secret baby and made a new life. Now she'll do anything to keep their daughter safe. But her hard won peace shatters when Luke is exonerated, and it sets her on a path of mixed emotions to discover the truth. Letting a killer into their tightly knit family is out of the question. Or is it?
She almost destroys her life by threatening his…
Prison stole his future with Lauren and twelve years of Luke's life, so the last thing he needs from her is a knife in the back or a gun in his face. Lauren believes he killed her sister, and he has no plans to pick up where they left off. Luke can't afford to trust her, but he wants nothing more than to convince her he's worth fighting for.
Their daughter is in danger…
Luke is heartbroken when he learns they had a child together. Now his daughter is in danger. Lauren trusted the wrong person for far too long, but he hopes she'll now trust him. Luke will risk everything to keep them safe. And Lauren will risk everything if she lets him into her heart.
Stay. Don't run. She forced her erratic breathing to slow.
Laramie stood beside her. Laramie. Why hadn't she picked up the car later, when Laramie wasn't around? Oh yeah, because she never expected to confront Luke at the same body shop he recommended.
Jim Edwards approached. She didn't know him well, but enough to know he was a good man and ran a good shop. He and his wife owned and managed it together. Despite Luke's recommendation, Jim's reputation made it her first choice. Knowing Luke worked here would have changed everything.
Jim was tall but squatty, with a permanent curve to his back, a twinkle in his eyes, and salt and pepper hair. Grease covered his clothes. He rubbed his hands in a towel but didn't offer a shake.
"Ms. Cooper, good to see you again. Your vehicle is ready. You wanna look it over first?"
The shop was full of grease and tools and contraptions expected to be in such a workplace. A sign to her right pointed to the office. That's the direction she should have gone. If only she had known to avoid Luke.
"Um." She wet her lips, swallowed, and ignored Luke's gaze from the other side of the garage. "Who handled the repairs?"
"Oh, that'd be Luke Fuller. Great technician. He's standing right over there if you'd like to talk to him."
Jim pointed, but she knew exactly who Luke Fuller was.
What kind of joke was this? A joke with destiny? How had Luke been the one to repair her vehicle? It was practically his fault she had wrecked. Not directly his fault, but indirectly. She had been running from him and from all the emotions he'd wrought in her.
He should have told her he worked here.
"Luke," Jim called, waving him over. She hadn't answered, so he must have thought that meant she wanted to talk with the technician.
She didn't. She wanted to get into her car and run away. She'd have to force herself to go slow and easy so she didn't wreck. Luke's long strides ate up the distance between them.
"That's okay, we're good to go," she told Jim, but he kept waving Luke over.
She had wanted to talk to him. Tell him how sorry she was about everything that happened. But now wasn't the time. Her whole body shook, weakness assailing her when her daughter gasped beside her.
"Laramie, get in the car," she whispered.
Laramie was busy studying the man coming toward them, blatantly curious. She undoubtedly recognized Luke from her online search.
He stopped in front of them. Lauren tried to turn Laramie away, but Jim spoke.
"Can you go over the Escape with Ms. Cooper? I've got to run. Great to meet you and do business with you, ma'am. You can settle up your deductible in the office there. Claire will take care of you. Or Luke can take care of it, too." He nodded toward the door and offered his hand. "Have a great day, little lady," he said to Laramie. The man walked away, and she stared at his disappearing back, her mouth opening but no words formed.
I don't want to talk to Luke, she wanted to say.
She avoided his gaze and eyed Jim's retreating back as if he was her lifeline. But when she turned back to Luke, his brows creased and his head swiveled between Laramie and her.
She planted her hand on Laramie's shoulder. "Get in the car. I'll be there in a minute." Her voice was shaky, empty, and way too tactless not to sound suspicious. She couldn't have him studying Laramie too long. She didn't need him to figure things out. And she damn sure didn't want Laramie questioning anything.
"As you can see, ma'am, we replaced the passenger door and fixed the front fender. The bumper was a bit skewed, and—"
She whirled on him, her eyes flashing fire. "And what else did you do?" Her whisper was a silent but scorching scream, only meant for his ears. But not silent enough Laramie wouldn't hear the irritation. Her daughter continued to stand beside her, but she was too shocked to do anything about it.
He gave a slight headshake as if confused by her outburst. "Excuse me?"
"I'm supposed to get into this vehicle now? After you've touched it?"
He took a step back, his mouth opening.
"I replaced your fender and repaired your passenger door. Your bumper needed a bit of adjustment, too."
Angry fire clogged her throat, her voice an eerie grumbling twang. Laramie stood silent beside her, watching her, observing her reaction. Lauren bit back on her fear.
This was Luke's daughter. Luke's daughter, and he didn't know it, didn't need to know it. She never would have brought her if she'd known he was working here. But now her best interest was to know everything she could about him, including his daily routine and where he worked, so she never had to run into him again.
Best to stay composed and avoid attention. She didn't need her daughter wondering, or Luke studying her daughter too much.
She needed to get out of here.
His gaze flipped to hers, then to Laramie's. She shielded her by shifting ever so slightly in front of her, but the question in his eyes revealed his curiosity.
"Mom?" Her daughter's voice held that tween-angst-trust-no-one-and-question-everything tone.
"Get in the car," she told Laramie, biting back her name. She refused to speak her name in front of Luke, as if that made everything real.
"You have a daughter?" Luke's voice rose in a choppy wave of aggression.
No one besides them was in the shop. What would Jim's reaction be if he knew he'd left her alone with the man who had sired her child and gone to prison for murdering her sister?
Her belly tightened. The car stereo fired up, jolting her back to reality. Laramie had climbed into the car, doing as asked, and a boomy bassy song blared from the speakers. The rumble resonated in her heartbeat.
"How old is she?" Luke asked. Why was she still here, her feet planted into the concrete floor as if stuck? His eyes flashed, lips curled. Her entire body shook. Curled into knots.
She squared her shoulders. "Thank you for the repair," she said, then turned on her heel toward the car.
Interview with Angela Smith
Do You See Writing as a Career?
Yes, absolutely. Although I do work full time, writing is and always has been my dream career.
What was the Hardest Part of Your Writing Process?
Getting started.
Did you have any One Person Who Helped You Out with Your Writing Outside of Your Family?
I don't have anyone specifically, but I've met many people along the way who have helped me.
What is next for your writing?
I plan to write the next in this standalone series and also have a time travel novel I'm currently writing, which is totally different for me.
Do you have an addiction to reading as well as writing? If so, what are you currently reading?
Ooh yes. I love to read! I just finished reading Elizabeth Gilbert's "City of Girls." Phenomenal.
DESCRIBE Your Book in 1 Tweet:
After 12 years in prison, he's exonerated for killing her sister. But she has a secret that might break him.
This or That?
#1 - iPd or Mp3?
Mp3
#2 – Chocolate or Vanilla?
Chocolate
#3 – Mashed Potatoes or French Fries?
Depends on the day and what I'm eating, but I love creamy mashed potatoes!
#4 – Comedy or Drama?
Depends on my mood. I love both.
#5 – Danielle Steel or Nicholas Sparks?
Tough to choose! I do love Danielle Steel stories, but Nicholas Sparks' books make the best movies!
#6 – Fantasy or Reality?
A mix of both. They complement each other.
#7 – Call or Text?
Text.
#8 – Public School or Home School?
I went to public, and before, I would preferred public, but in this day and age I'd likely choose homeschool
#9 – Coffee or Hot Chocolate
Coffee
#10 – eBook or Paperback?
Can't choose. I do love a good paperback, but eBooks are so convenient.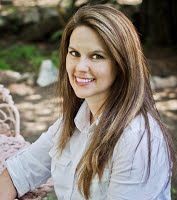 Angela Smith is a Texas native who, years ago, was dubbed most likely to write a novel during her senior year in high school. She always had her nose stuck in a book, even hiding them behind her textbooks during school study time. Her dream began at a young age when her sister started reciting 'Brer Rabbit' after their mom read it to them so often. She told her mom she'd write a story one day and never gave up on that dream even though her mom was never able to see it come to fruition. By day, she works as a certified paralegal and office manager at her local District Attorney's office and spends her free time with her husband, their pets, and their many hobbies. Although life in general keeps her very busy, her passion for writing and getting the stories out of her head tends to make her restless if she isn't following what some people call her destiny.